We are pleased to announce that this year the SPICE 2012 Conference proceedings will be published by Springer as part of the Communications in Computer and Information Science (CCIS) book series.
Select the appropriate option in the left menu bar for submission details.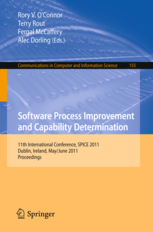 The SPICE 2011 Conference proceedings (CCIS 155) are avalaible online at Springer. You can find information about CCIS 155 or access the online version.